Description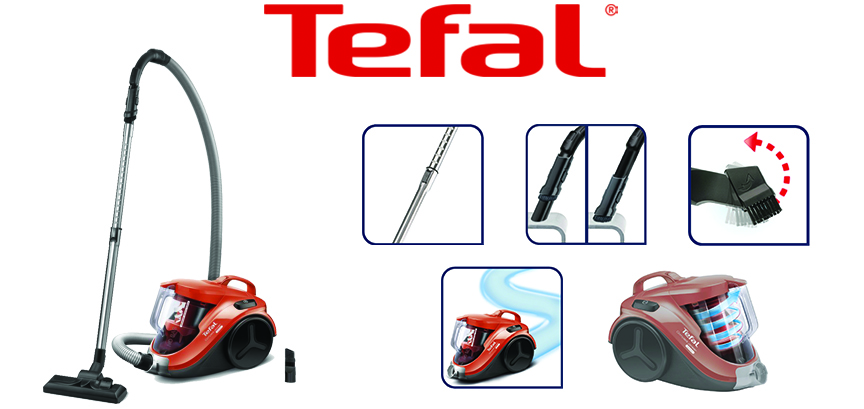 Combining efficient results and optimal design into one compact, easy-to-use cleaning tool, Compact Power™ Cyclonic delivers exceptional vacuuming performance at the top of its class. A new powerful high-efficiency suction head removes ground-in dirt and tackles large spills with best-in-class performance on hard floors. Advanced monocyclonic technology provides dual-level filtration to capture 99.98% of vacuumed dust*. Performance is matched by outstanding convenience and ease-of-use: a compact format for easy storage, enhanced ergonomic design, and the Clean Express system for effortless cleaning and maintenance. From now on, performance is in your hands!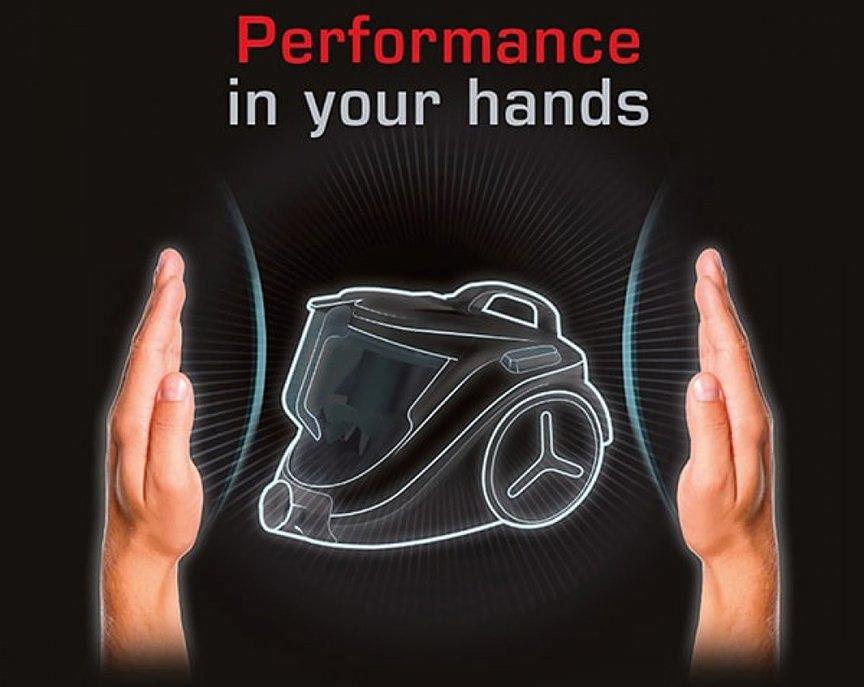 Compact Power™ Cyclonic has been designed for people looking for efficient and easy-to-use vacuum cleaners. This new range provides high performance in cleaning on hard floors, dust re-emission and energy efficiency. On top of this, Compact Power™ Cyclonic brings enhanced ergonomics-in-use, being easy-to-use, easy-to-transport and easy-to-store.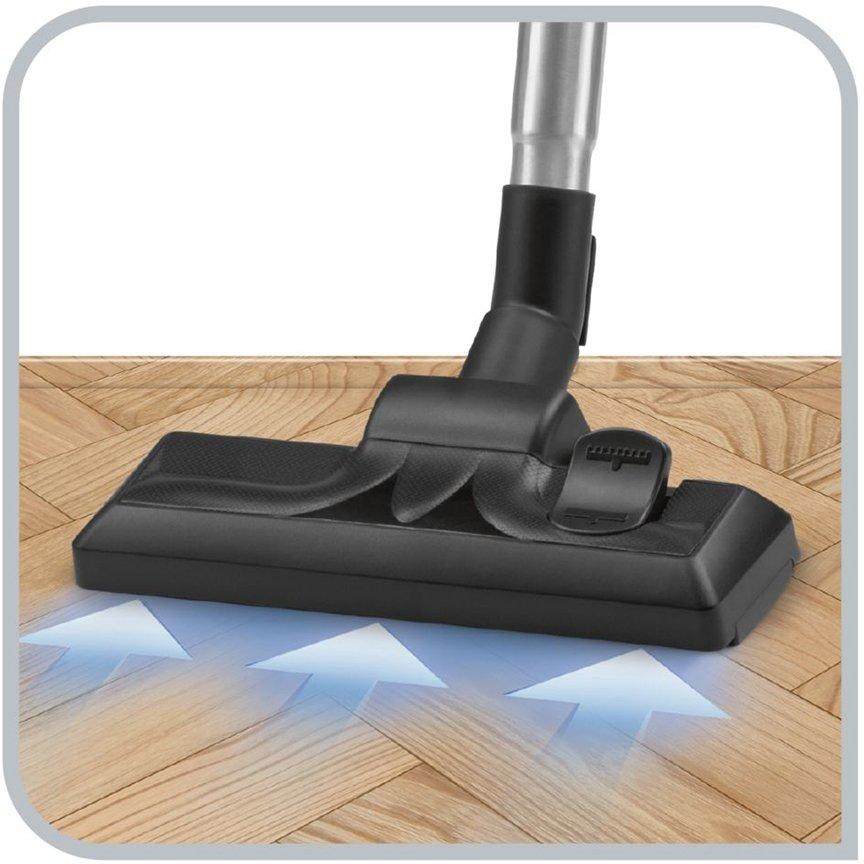 Compact Power™ Cyclonic comes with a new powerful high-efficiency suction head, delivering best-in-class results on hard floors.
Compact Power™ Cyclonic is equipped with an advanced mono-cyclonic system, reaching a high level of air/dust separation. On top of this, the product offers 2 layers of filtration: – A foam filter placed before the motor – A specific high efficiency filter positioned just before the air exit to capture even the smallest particles of dust emitted by the motor. 99.98% of the vacuumed dust is filtered.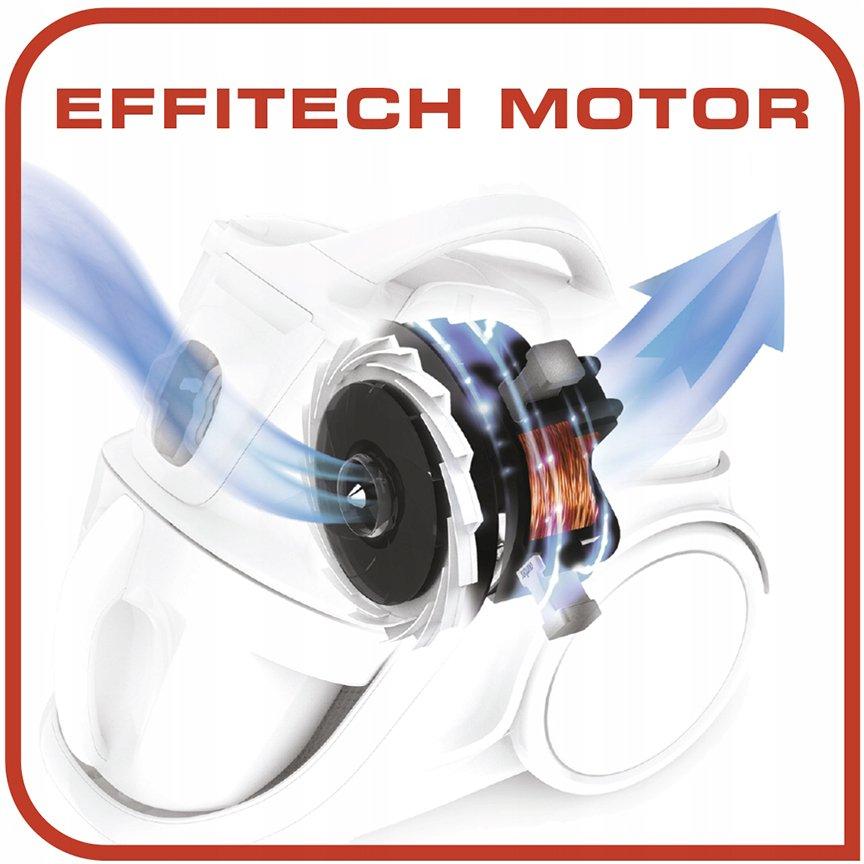 For greater dust pick-up with less energy use, the cutting-edge technology of the new EffiTech Motor system paves the way toward ultimate energy efficiency.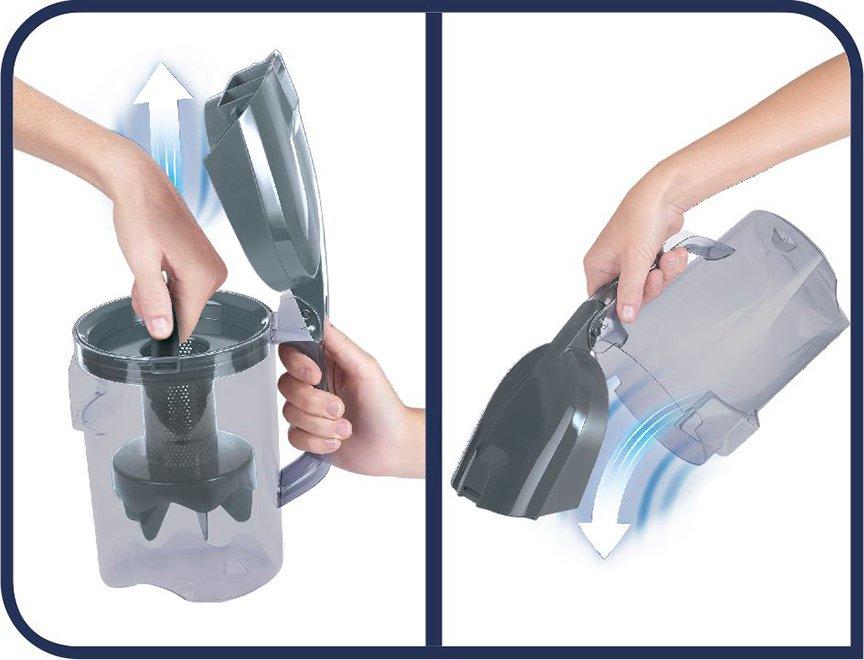 The Clean Express system offers easy management of dust. Only 4 simple movements get rid of all dust!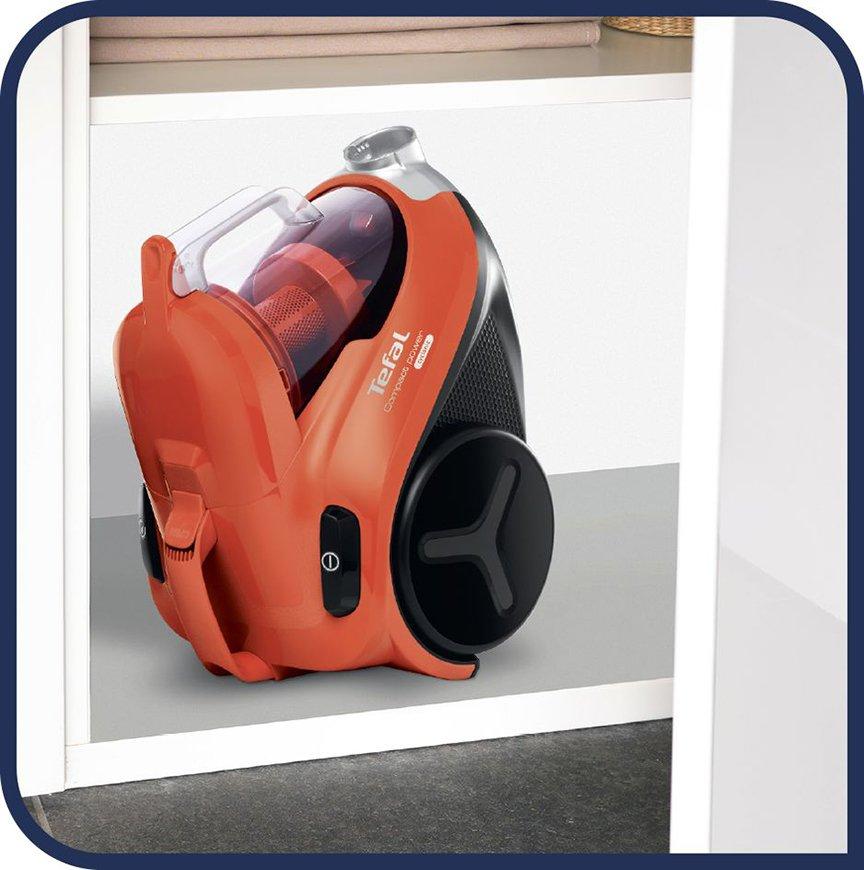 Compact Power™ Cyclonic is easy to store in a cupboard thanks to its compact format, while still offering 1.5 L capacity. The accessory chain with integrated EASY BRUSH always at hand is very convenient. And the 8.8 m radius offers real freedom in use.