Description
Goodbye worries
Ease of maintenance
Enjoy easy maintenance with the anti-tangle turbine that prevents dust, dirt and hair from accumulating and tangling around it. You can detach and empty the dustpan with the push of a button.
Easy to check the inside
Large litter box inside
The spacious interior litter box can hold 2 liters of dust and dirt, so you can clean for longer without having to empty it frequently. And since the litter box has a large transparent "slot" lid, you can easily see how full the bin is with just a quick glance and without having to bend over.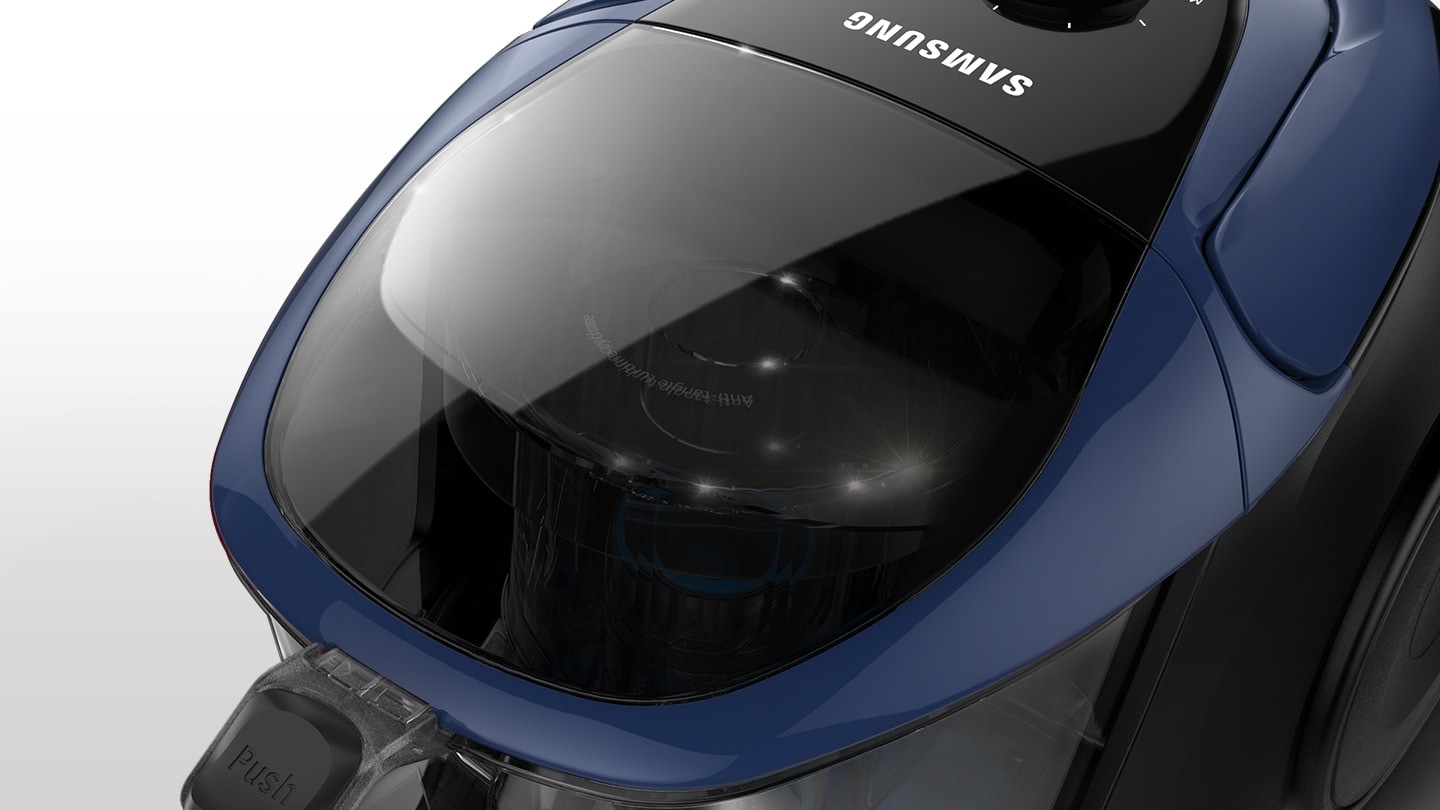 ease of separation
The first step
Pull the dust bag from the vacuum cleaner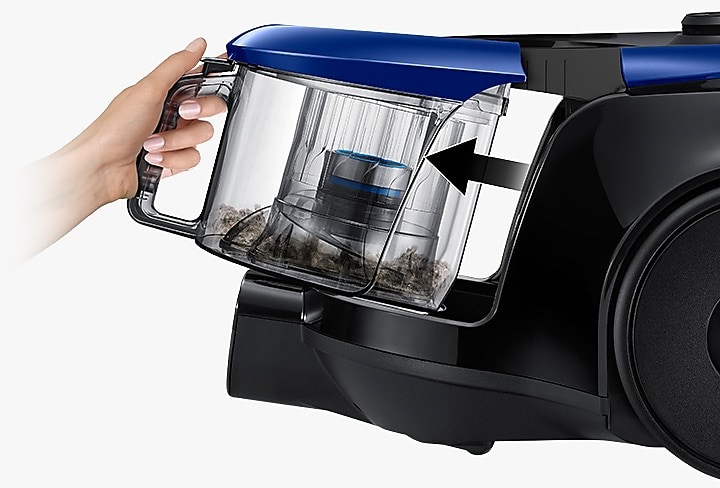 The second step
Open the lid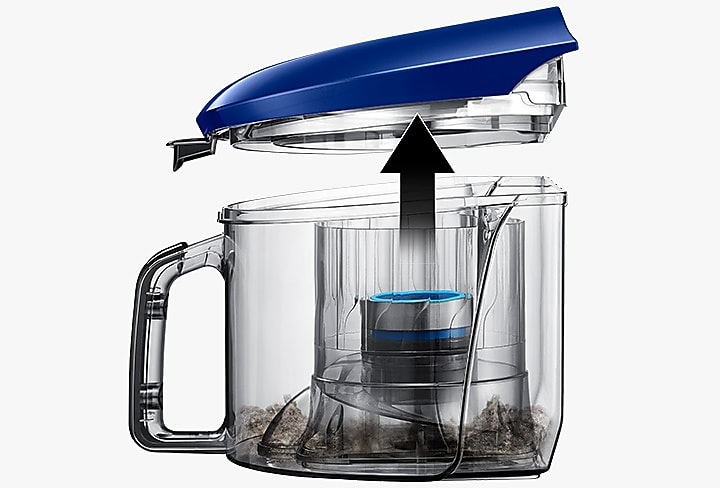 The third step
You can empty the contents of the trash can and then put it back together quite easily, without having to touch the lid or even stick your hands in the can.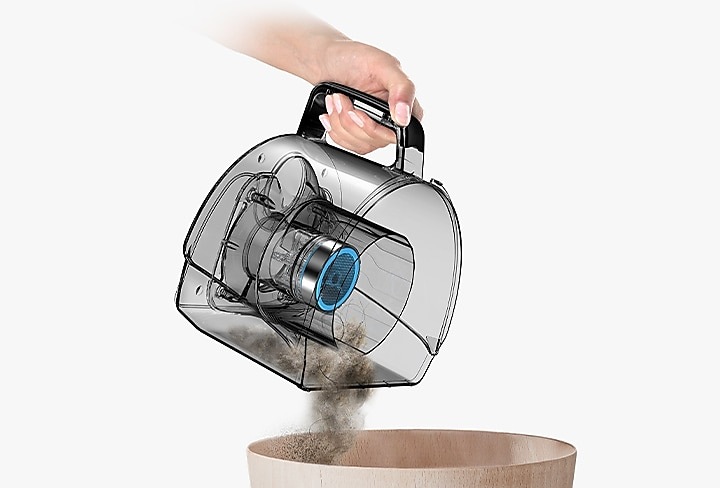 Extremely comfortable to hold
Easy-to-grip handle*
The easy-to-grip handle and ergonomic, non-slip design give you a tighter, more comfortable grip. Thus, you can control the movement of the vacuum cleaner easily and without tiring your hands. The handle can also be twisted, so the hose never gets tangled.
*Available in VC18M312XXX, VC18M314XXX, VC18M316XXX series.